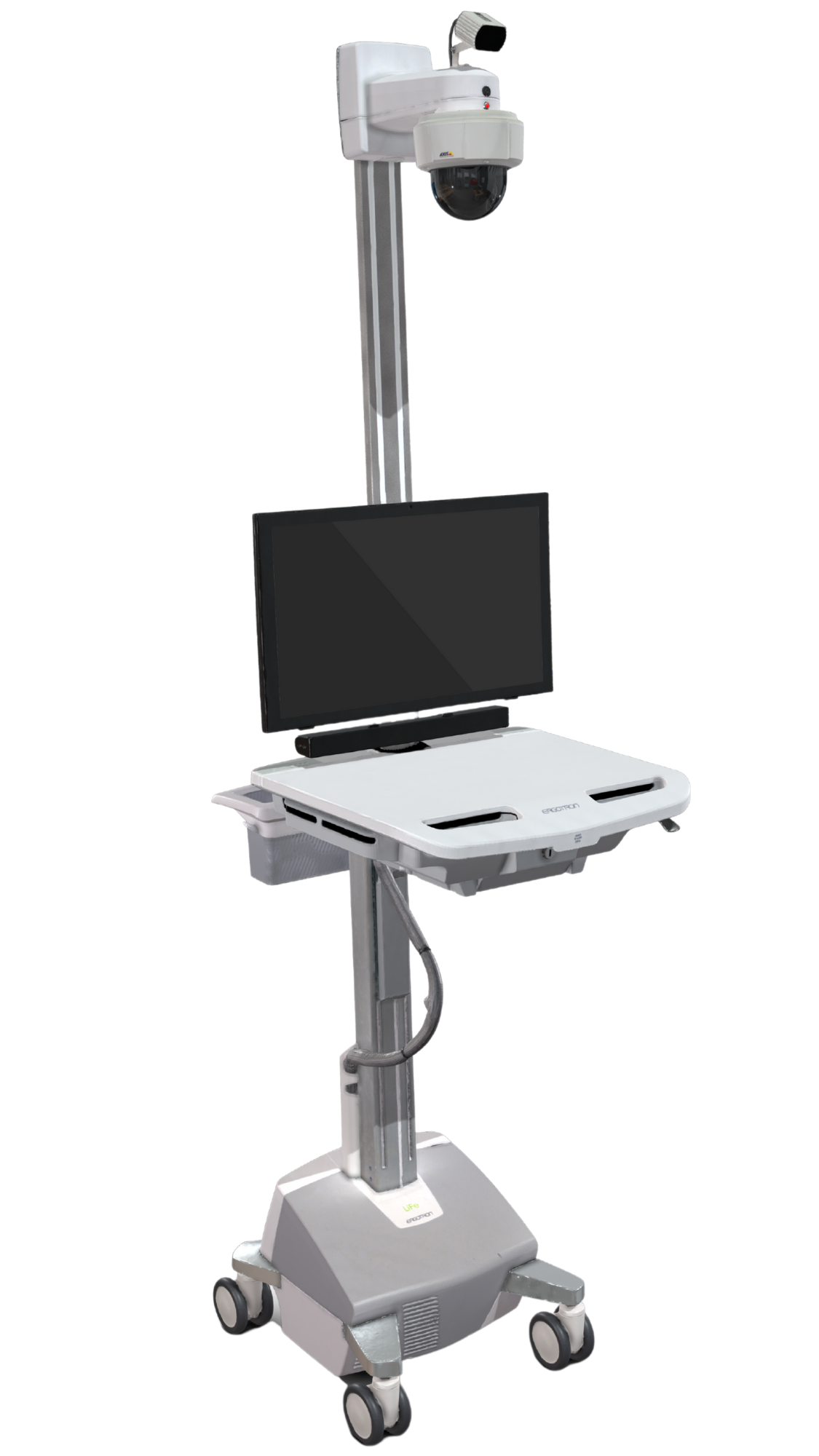 NOVA Makes Monitoring Patients Easier
The NOVA MCA30 Mobile Observation Cart is a powerful mobile observation tool used for effective and safe monitoring of patients.
Designed for most clinical environments, the MCA30 Mobile Observation Cart meets your facility's unique observation needs – now and in the future.
This end-to-end healthcare technology allows healthcare staff to gain key insight into the status of each of their patients. This technology features two-way audio and HD video to communicate with patients and improve workflow efficiencies in healthcare environments.
With this remote patient monitoring technology, NOVA keeps patients safe in healthcare facilities.
Reduce 1:1 patient sitters

Decrease patient falls and injuries

Enhance workflow efficiency

A complete virtual window into the patient's condition and status

Two-way audio and video communications

Secured connectivity when wireless or wired
WHAT MAKES NOVA THE BEST VPO TECHNOLOGY?