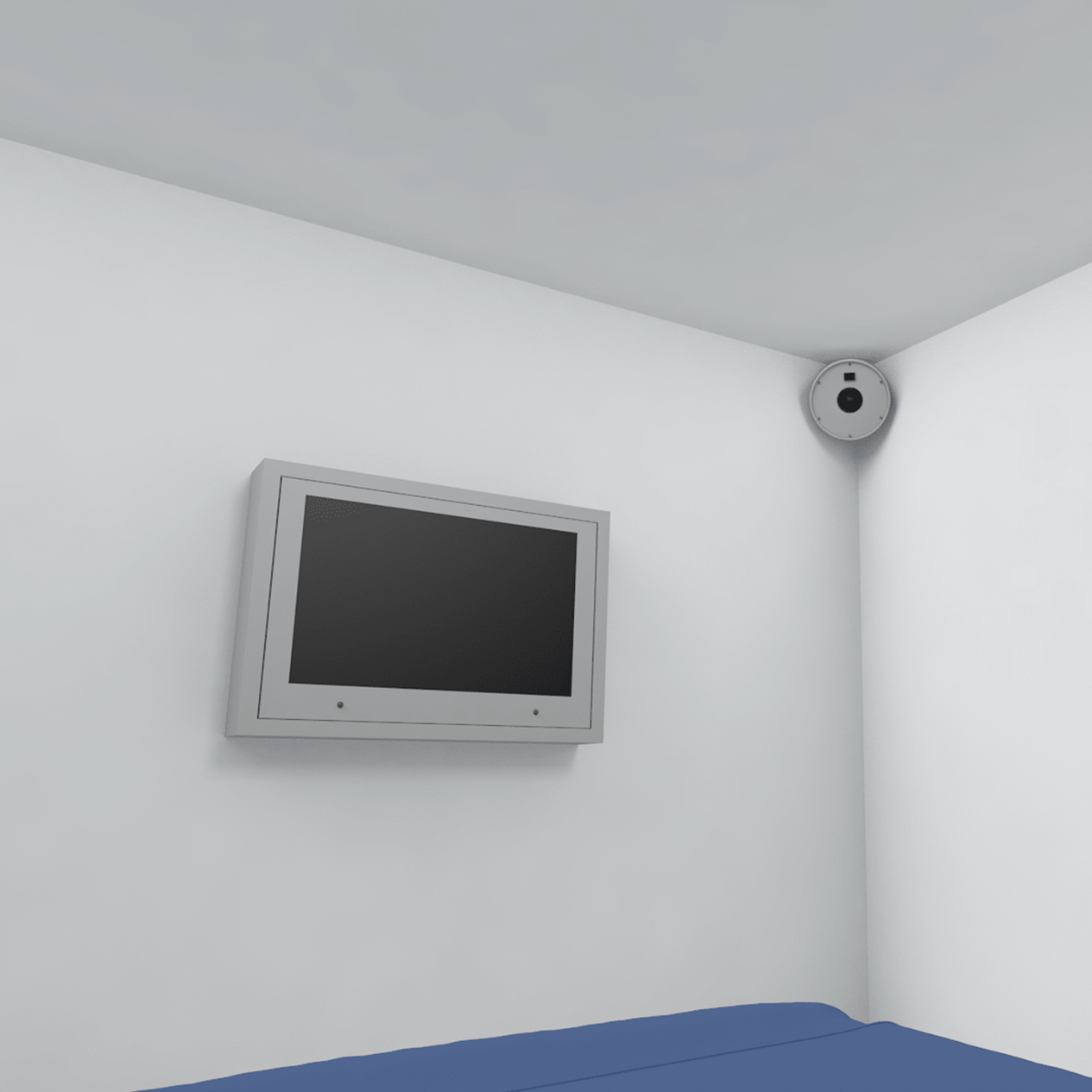 ALA30 Ligature-Resistant & Tamper-Resistant Behavioral Health Technology Aids in Patient Safety
Monitoring at-risk patients in behavioral healthcare facilities is a challenge for nursing staff. Implementing behavioral health technology can serve as the solution.
The NOVA ALA30 Ligature-Resistant & Tamper-Resistant Fixed Room Asset monitors patients at-risk of harm, aggression, and on low-risk suicide watch. An observation technician can monitor a patient at all times using a high-definition camera with pan, tilt, and zoom capabilities.
In addition to HD video with a fixed wide-angle view, a two-way audio system helps remote staff communicate verbally with patients. Optional aggression analytics can be integrated to address auditory aggression before a situation in the room turns to physical violence.
Ket Features of NOVA ALA30 Solution
Accelerate bedside response times

Joint Commission compliant

Two-way audio communications, plus multi-language audio notifications

Reduces 1:1 patient sitters to improve workflow efficiency

Improve patient safety and increase patient satisfaction

High definition video with fixed wide-angle view
HOW CAN NOVA ALA30 BE USED IN YOUR FACILITY?