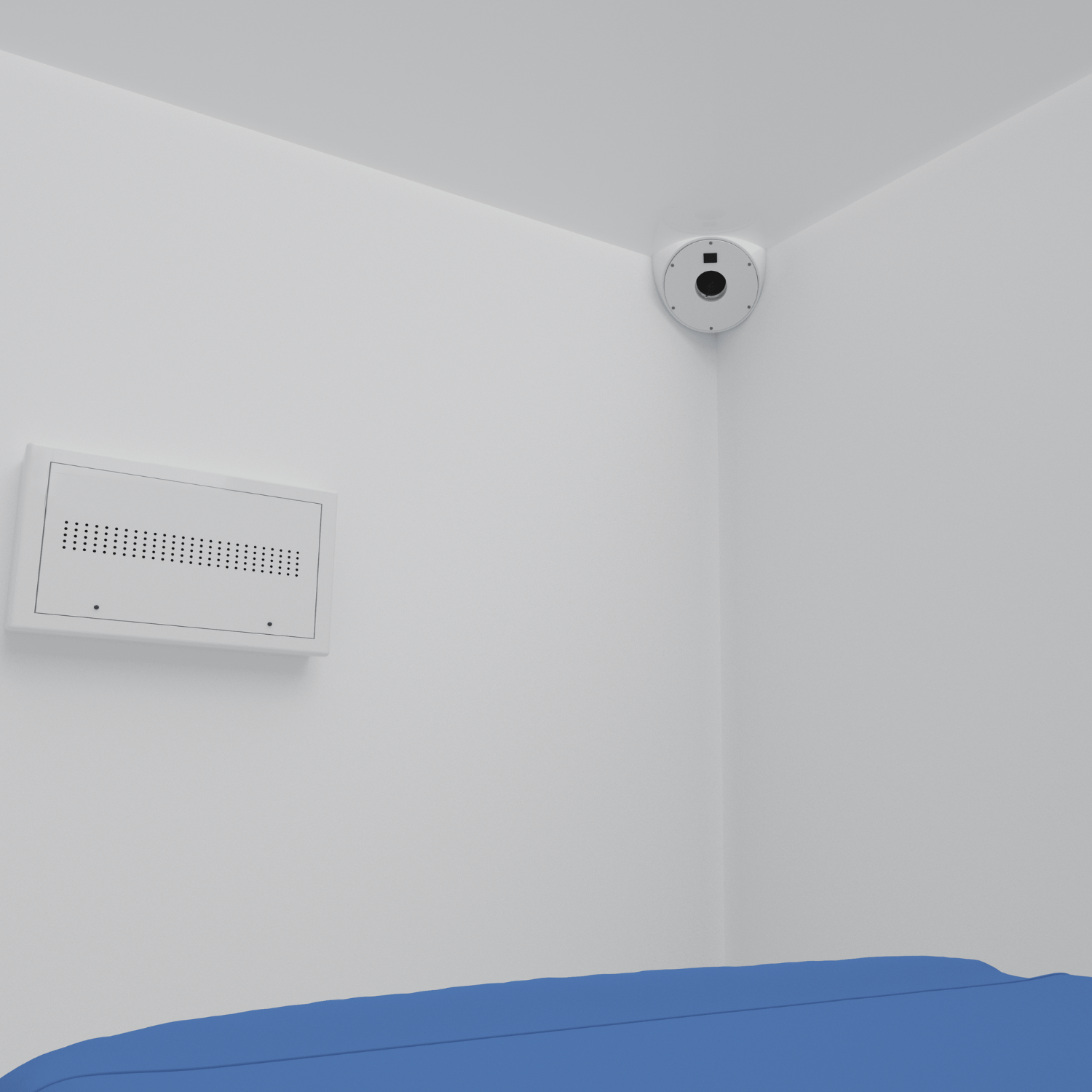 NOVA ALA20 is Perfect for Monitoring Behavioral Health Patients
Behavioral health unit nursing staff need technology that supports their patient monitoring efforts. Monitoring at-risk patients is easier with the NOVA ALA20 Ligature-Resistant and Tamper-Resistant Fixed Room Asset.
This solution monitors patients at-risk of self-harm, falling, or aggression towards others. The ALA20 is Joint Commission compliant.
The ALA20 includes a tamper-resistant and ligature-resistant camera to monitor a patient at all times. Two-way audio communications occur between the patient and an observation technician to aid in patient safety efforts. Audio communications are sent and received via a tamper-resistant and ligature-resistant steel box with two high security locks.
Built-in aggression analytics detect when situations are becoming hostile to help the observation technician alert staff immediately.
Key Features of NOVA ALA20 Solution
Tamper-resistant and ligature-resistant technology
A complete virtual window into the patient's condition and status
Improve safety of both patient and nursing staff
Reduce costs of 1:1 patient sitter program
Decrease patient falls and injuries
Direct electrical plug-in and PoE (Power over Ethernet)
HOW CAN NOVA BENEFIT YOUR HEALTHCARE FACILITY?